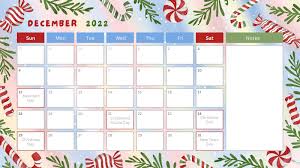 "It's the most wonderful time of the year…." to slow down & simplify.
It seems to happen every year...the holiday parties, cookie swaps, fairs & festivals, holiday shows & recitals...when we look at the December calendar, there always seems to be "something we have to do" or "somwhere we have to be," in addition to all the other responsibilities of daily life (work, laundry, school, making dinner...)
A friend of our team recently shared an article she found on the website delineateyourdwelling.com, and we thought it had some great thoughts to share:
HOW TO SLOW DOWN DURING THE HOLIDAYS
1. MAKE A PLAN TO SLOW DOWN.
Begin by narrowing down a plan for slowing down. Instead of trying to do ALL of the traditions passed down over the generations, or developed over the last few years, choose two or three that mean the most to you and your family.
Limit the number of events you will attend throughout the holiday season, the number of gifts you will buy, etc.
On to step two & three.
2. LET GO OF THE UNNECESSARY.
Oh, this is where it starts to get hard. This is where "traditions" and "obligations" and all the like, start really pulling on you. In order to continue on with your plan of slowing down, you HAVE to let things go.
Decide ahead of time, how many parties you will attend during the holiday season.
Decide ahead of time, if you will make just a few homemade gifts, all homemade gifts, or shop for all your gifts.
Decide ahead of time, how much of your home you will decorate.
And then, let the rest of it go!

When you don't fill every single moment on our calendar, you may find opportunities to spend more time with close friends, to enjoy a weekend of absolutely nothing but baking cookies and building legos and coloring and movies.
3. SHOP HOLIDAY SMART.
On line shopping means you have the ability to purchase many gifts from the comfort of your recliner, and you don't have to worry about losing the receipt if something doesn't fit...you can just reprint it for the recipient.
This is also a great way to stay on budget during Christmas. It's so much easier to over spend when in a store, having to click on "my cart" and see all the items lined up with the total makes it easiere to say… okay, that's not really needed and remove it from the total.
4. PLAN FOR UNPLUGGED BRAIN TIME.
Do any of you feel that electronic devices seem to be taking over our lives?
Instead of staring at a screen, set up a puzzle table and take time during the day to work on it alone or as a family.
Take time to do some of the traditions you actually enjoy doing. Baking cookies, watching a movie all together, checking out Christmas lights, etc… when you have already spent time planning to slow down, letting go of un-needed tasks, being smart with your shopping, etc… then you have the time to unplug and enjoy your family. Imagine that!
5. SLEEP.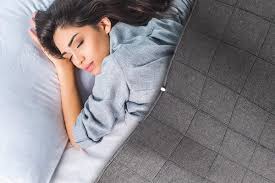 A rested body creates a more rested you in the morning and can help you stay calm and relaxed during December. Plus, with all the extra colds and sickness during the winter months, sleep is a great first start in keeping as healthy as possible.
6. KEEP YOUR PRIORITIES FOCUSED ON THE REAL MEANING OF CHRISTMAS.
Don't stress about your daily Holiday Activity Calendar.
Don't fret that you didn't get out to make a snowman yet.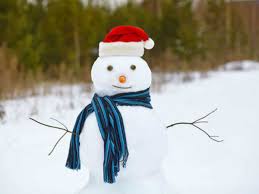 Let go of your feeling of obligations.
Slow down.
Focus on counting your blessings and remembering what you are grateful for every day of the year. This will help you gain perspective on what the holiday season should really be about.
7. PRACTICE SELF CARE.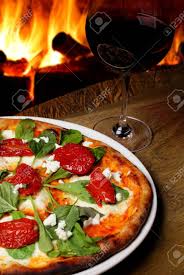 Self care can go a long way in helping us having a more intentional and meaningful holiday.
Turn on your fireplace or even turn on a fireplace youtube show.
Buy yourself something warm and fuzzy.
Get more sleep, take a nap once in a while
Wear cozy slippers
Do some deep breathing.
Read a book.
Order in, instead of eating out.
Have a dance party to your favorite songs.
Make a mug of delicious hot cocoa.
Take a walk outdoors.
Drive around and check out holiday lights.
Declutter a space in your home.
Start journaling.
Take a nice hot shower or bath.
Enjoy a holiday movie.
There you go, seven ways that may help you slow down during this season.
We hope it's a season filled with simple joys!
*Delineate Your Dwelling is a personal blog written and edited by Amy Weir.