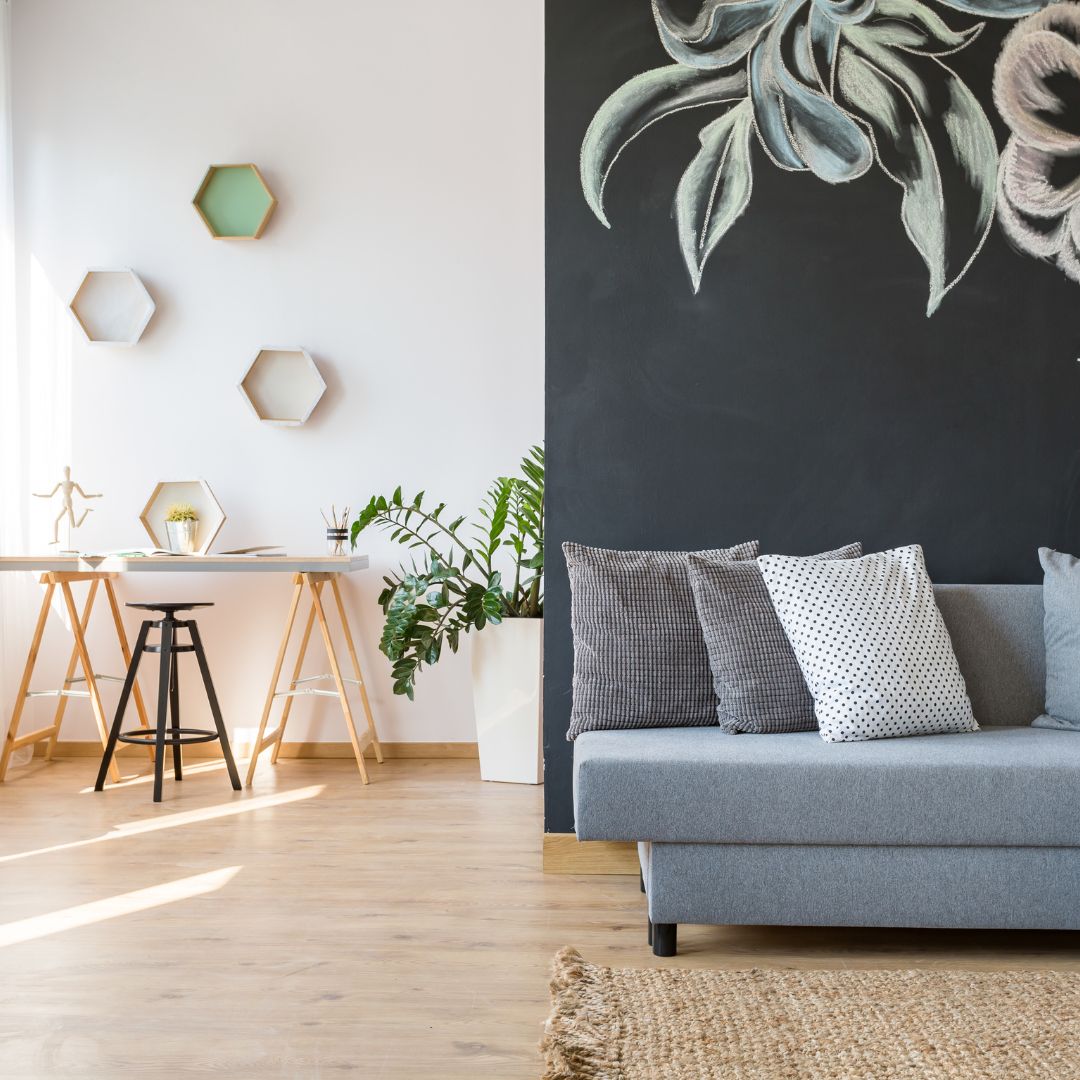 Making the Most of Small Living Spaces
When you live in a small house or apartment, fitting in everything you need is difficult. Trying to fit everything and make it look good is an even bigger challenge, but that's what makes small space design so fun: Coming up with clever solutions to those obstacles makes it all the more rewarding in the end. Luckily for you, we've got quite a few small space tricks up our sleeves, with hacks ranging from hanging beds to hidden storage, tricks of the eye, and more. Whether you live in a studio apartment or want to get more out of a tiny room in a small house, these small space design ideas will make it feel so much larger while maintaining style.
Though it may sound counterintuitive, covering a wall floor-to-ceiling can make a small space feel larger. an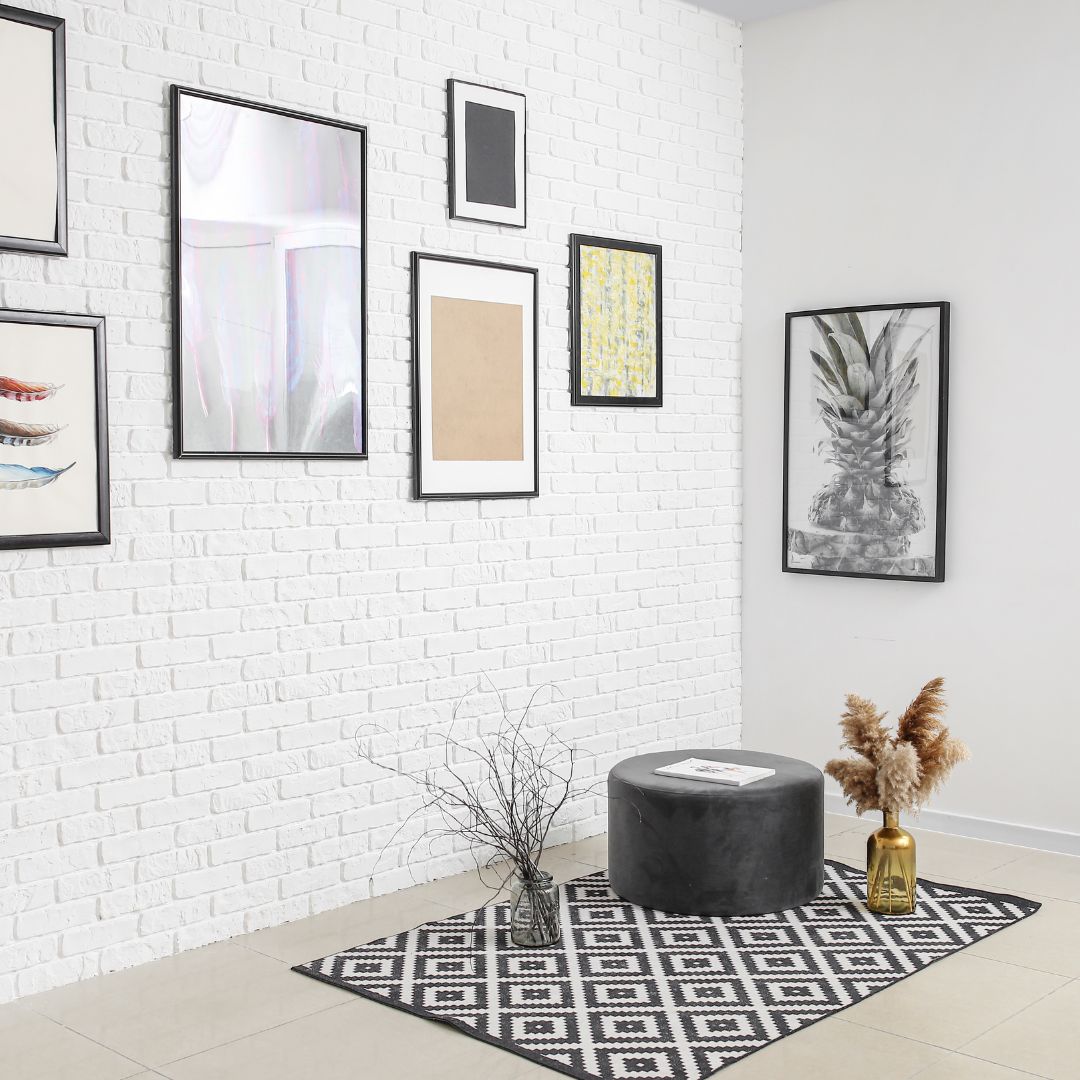 assortment of framed works, a large statement piece like a clock or wall planter to draw the eye up, make a space feel more expansive.
Be Resourceful
When space is limited and you don't want to shop for new, bulky furniture, use a chair as a side table and install wall sconces to save surface space. A cheerful color is also a good idea to set a happy mood in a tiny room.
Think Vertically
By hanging subway tile vertically—rather than the more common horizontal hang can make a modestly-sized space feel both taller and more streamlined.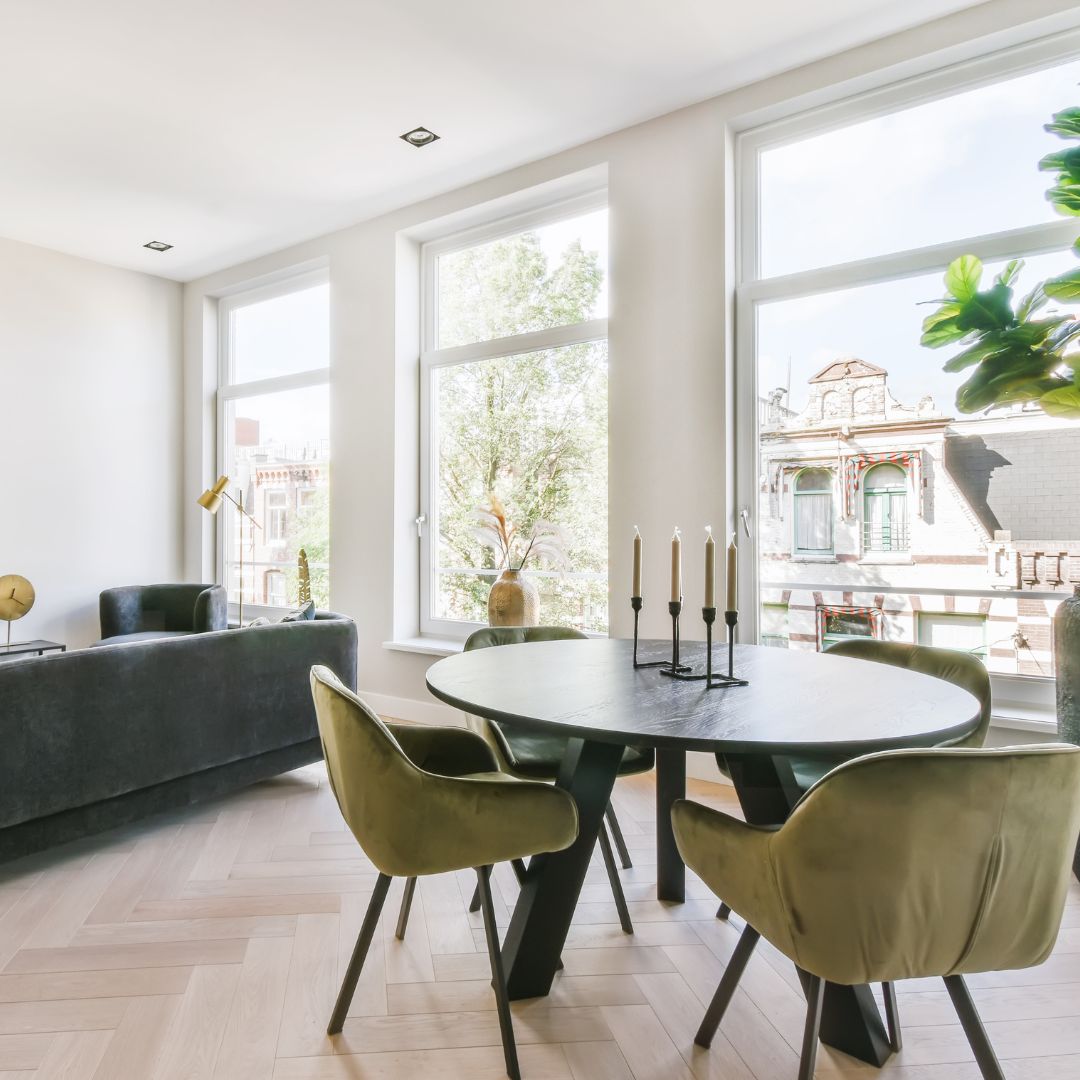 Shrink Your Dining Table
Small round tables aren't just for breakfast nooks. Ditch the giant dining table and give yourself some extra space by opting for a small, round dining table instead.
Add a day bed and watch your bedroom double in size. If you don't have a designated guest room, this could also come in handy in your living room.
A media console is the biggest space waster in a small living room. Mount your TV on the wall or above a fireplace and you'll regain necessary floor space.
Hide Your TV
Or, even better, hide it! Whether inside of a credenza or disguised as artwork, this design trick is perfect for anyone whose living room is always their family room, dining room, and/or more.
Pieces that can serve multiple purposes are key: Find a table that can function as a desk and dining table, get a deep sofa that can double as a guest bed, or buy cubes that serve as a coffee table and bonus seats when guests are over.
Use Mirrors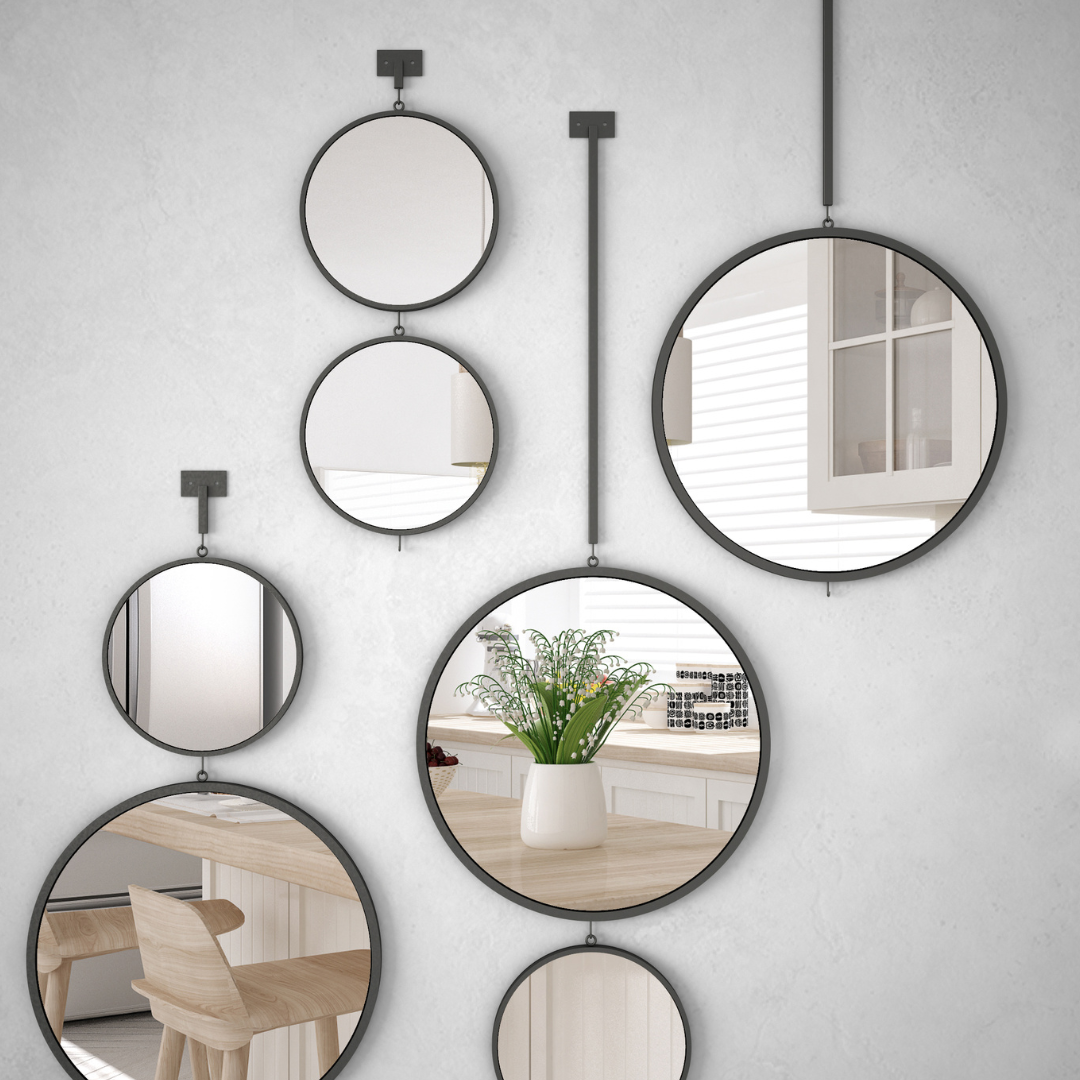 It's the oldest design trick in the book: Mirrors will make your space feel larger, lighter, and airier. And a fun convex one like this adds a lot of personality without taking up a ton of space.
Calm, even-toned rooms fool the eye into thinking they're more spacious than they are. Make sure to add a variety of textures to keep the space from falling flat.
Edit Yourself
You don't have to display everything. After all, nothing makes a room feel smaller than clutter.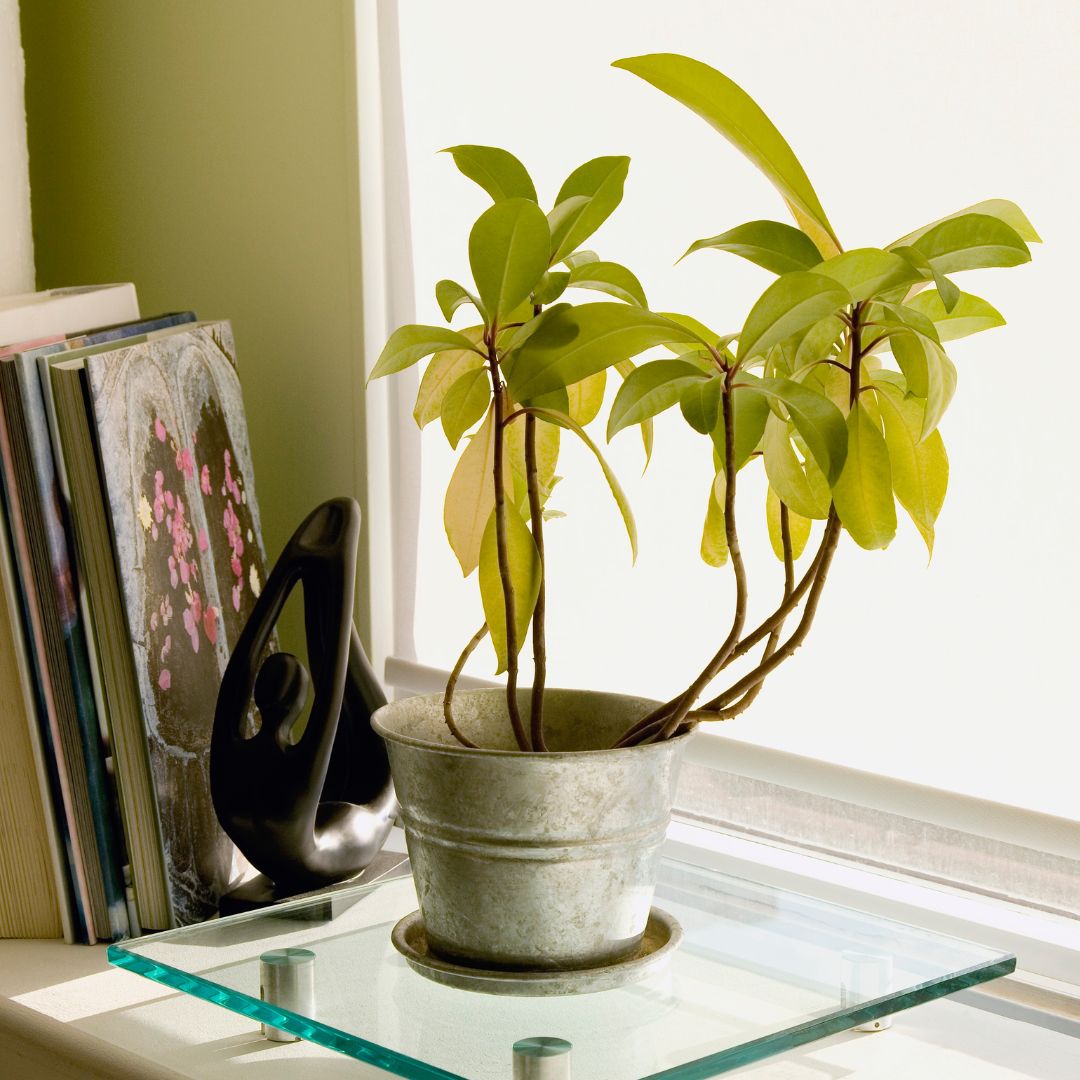 Blog Credit to:
Ideas found at www.housebeautiful.com
And adapted from the article by HADLEY MENDELSOHN 6/24/2022
"These 32 Small Space Design Tricks Will Truly Maximize Your Area"