New Hampshire on ICE
Accompanying the winter snow in New Hampshire is an often overlooked splendor of winter—the ice! As soon as the mercury drops, the state's 1,300 lakes and ponds begin to freeze over and transform our natural landscapes into dazzling winter wonderlands. There's just something about that glossy, mirrored surface that simply inspires. So bundle up and hit the road to discover these icy adventures that celebrate all things frozen!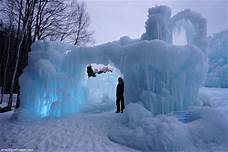 Explore ice castles
Ice Castles is an award-winning frozen attraction located in five cities across North America. The experience is built using hundreds of thousands of icicles hand-placed by professional ice artists. The castles include breathtaking LED-lit sculptures, frozen thrones, ice-carved tunnels, slides, fountains and much more.
For more information about the NH Ice Castles visit: https://icecastles.com/new-hampshire/
Concord NH Winter Festival
January 28-29, 2022
The Concord, NH Winter Festival is a family-friendly event that takes place annually at the end of January on the New Hampshire State House Lawn. Enjoy ice carving demonstrations and meet some
of New England's most talented ice carvers on Friday, January 28 followed by an ice carving competition and Winter Fest on Saturday, January 29 from 11-4 pm. Attendees enjoy hot chocolate and s'mores while watching live entertainment and enjoying a variety of fun outdoor winter activities! The weekend also includes an Ice Bar at O Steaks and Seafood and the Black Ice Pond Hockey Tournament at White Park.
Mount Washington Valley Ice Fest
February 4-6, 2022
Interested in something a little more daring? Check out the Mount Washington Valley Ice Fest! An annual tradition for 27 years, this event highlights ice climbing and winter mountaineering in addition to demos, shows, food, beer and much more. Make this festival your one-stop-shop to learn all about ice climbing and mountaineering from the pros. Maybe even get a crew together and sign up for a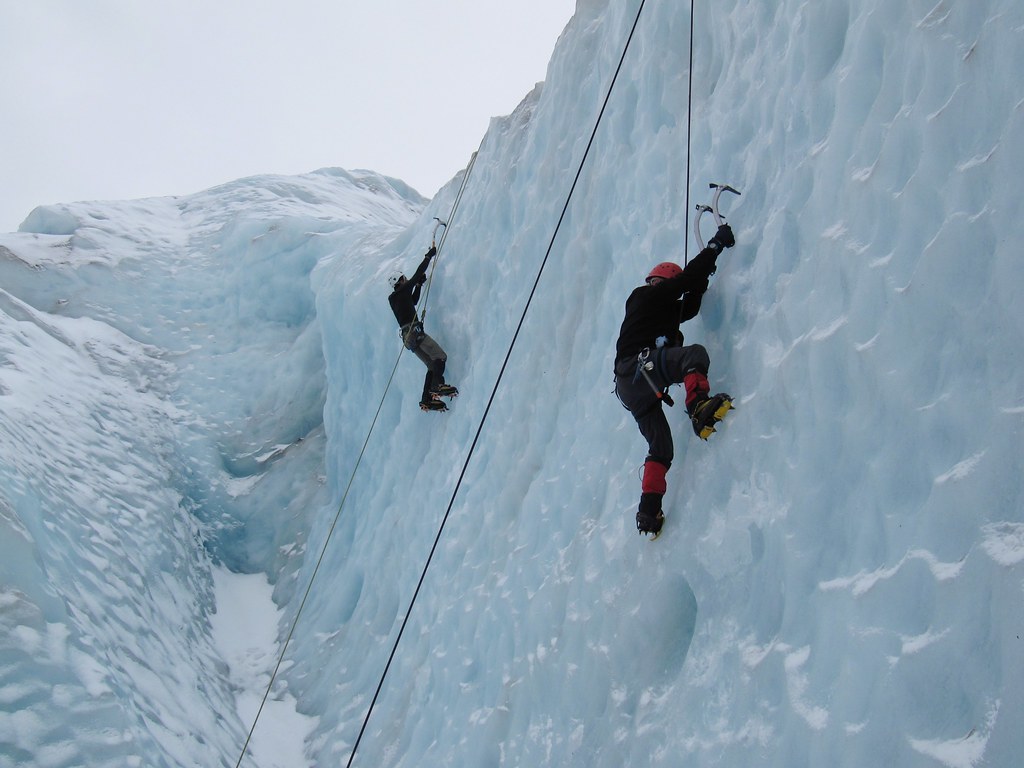 course to try your skills with experienced guides and help from the experts; no experience necessary! Not sure you'd survive a go at scaling an ice-covered mountain? Attend a presentation about the sport and enjoy Tuckerman beer at Theatre in the Woods in Intervale NH instead!
Keene Ice & Snow Festival
February 5, 2022
Watch as ice blocks are transformed into magical wintery sculptures or enjoy musical entertainment as you walk around downtown Keene at the 19th annual Ice & Snow Festival. Get outside and have plenty of fun taking in the splendor of these frozen works of art on display in beautiful Keene! As always, the event is free to attend and all are welcome to join in on the annual festivities.
Great Meredith Rotary Ice Fishing Derby
February 12-13, 2022

This link will bring you to this year's brochure!
https://icefishingnh.com/wp-content/uploads/2022/01/2022-Derby-Brochure.pdf
Tamworth Ice Harvest and Winter Carnival
February 22, 2022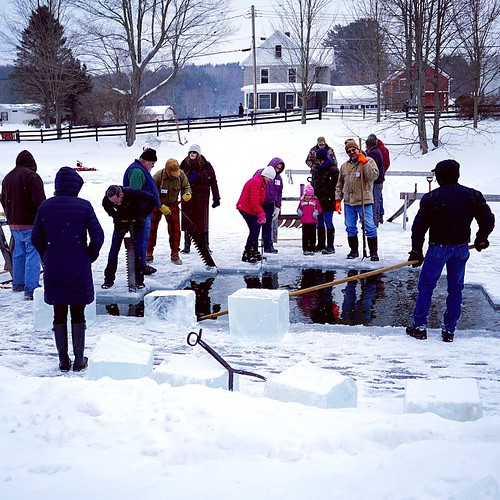 The Remick Country Doctor Museum & Farm is hosting their annual Ice Harvest and Winter Carnival in Tamworth this February. This historic event features the art of Ice Harvesting and includes live demonstrations of the age-old craft. While you're there, take time to explore the grounds of the farm and discover the history of the property. There's plenty of fun instore at this family-friendly winter celebration!
Blog sources: visitnh.com, icefishingnh.com, icecastles.com