Lights, Sweets, Action!
Here are just a few events happening in New Hampshire to help get you in the holiday spirit!
Additional lists and suggestions are available on the NH Magazine web site: www.nhmagazine.com
Lights!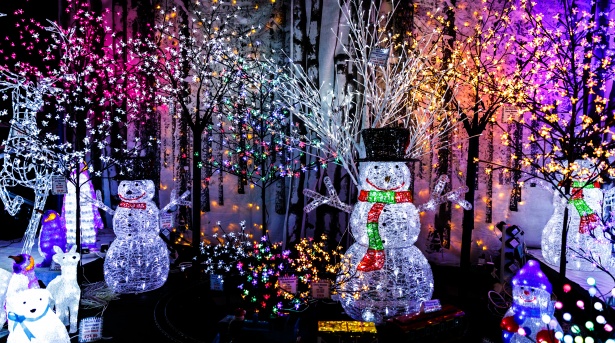 LaBelle Lights
LaBelle Winery in Derry
November 18 – February 26
Get into the holiday spirit (and stay there well into the New Year) at LaBelle Lights at the brand-new LaBelle Winery and the Links at LaBelle in Derry. Guests of all ages will enjoy a stunning show comprised of winter-themed lighting displays coordinated with music that will bring a smile to your face and joy to your heart. Special themed nights include: Crazy Christmas hats on December 3, Holiday Pajamas on December 10 and Ugly Holiday Sweaters on December 17.
---
Gift of Lights
New Hampshire Motor Speedway in Loudon
November 25-January 2
Remember when your parents used to stuff you and your siblings in the van to drive around checking out neighbors' Christmas lights? This is that drive and thensome. More than 400 light displays, 60 holiday scenes and 2 million LED light bulbs light up New Hampshire Motor Speedway. Spectators are urged to drive the route (including the tunnel and part of the track's road course) and revel in the sight around them.
---
Wolfeboro Festival of Trees
Wright Museum of World War II in Wolfeboro
December 2-12
More than 65 exquisitely decorated Christmas trees deck the halls of the Wright Museum for this annual event. Marvel at the colorful conifers (spread across two floors) and enjoy live entertainment from local performing groups such as Expressions Dance Academy.
---
Sweets!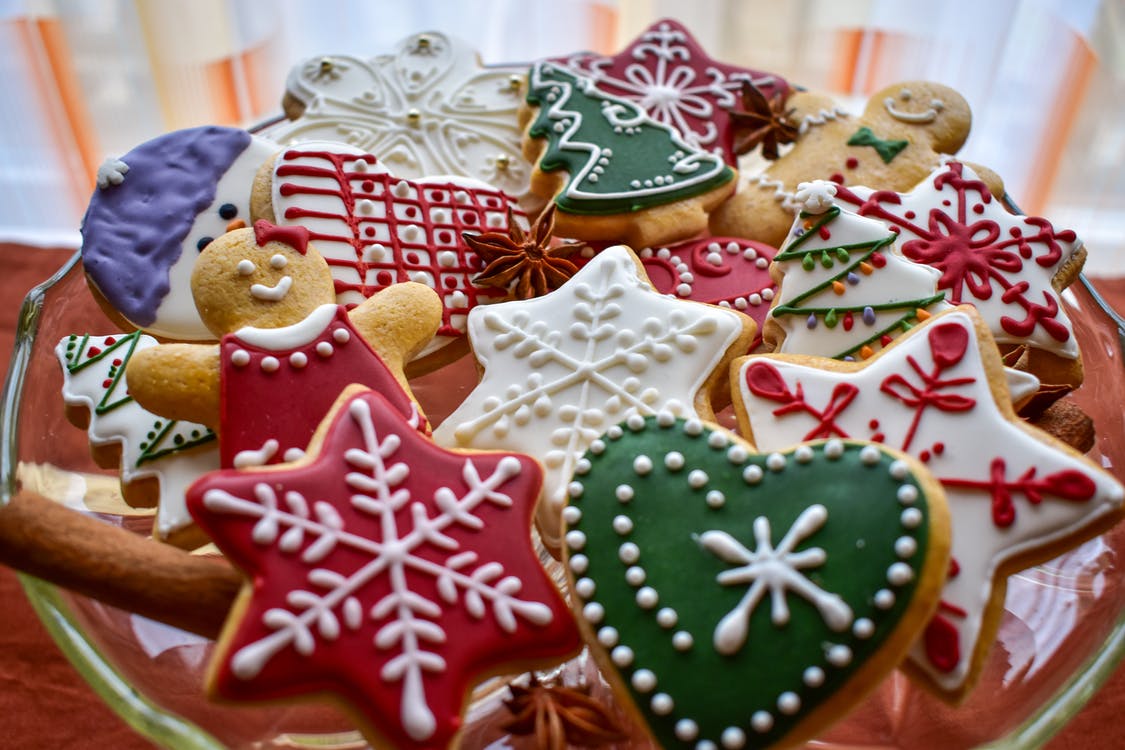 24th Annual Inn to Inn Holiday Cookie & Candy Tour
Various locations
December 11-12
Nine country lodges open their doors for visitors to taste their best holiday cookies and candies and snag some recipe and décor ideas. Stay at one of the participating inns
and you will also receive a keepsake ornament.
---
Jingle Bell Chocolate Tour
Various locations in Jackson
Weekends: November 20-21, November 27-28, December 4-5, 11-12 and 18-19
Find enchantment on a magical sleigh ride through the snowy mountains with delicious chocolate treats from local chocolatiers. The Austrian horse-drawn sleigh winds its way to Jackson Village, halting at various stops for tastes of homemade chocolates.
---
Candlelight Stroll Under the Stars
Strawbery Banke Museum in Portsmouth
Weekends: December 4-5, 11-12 and 18-19
Bundle up and take a delightful trip back in time as you experience holiday traditions from hundreds of years ago. Once again, Strawbery Banke's stroll will focus on the lights, wreaths, roleplayers, and magic on the exteriors of the museum's historic buildings. The museum grounds will be glowing with hundreds of lighted candle lanterns, and house doors and railings are adorned with handmade decorations crafted from live greens and dried flowers and herbs collected from the museum gardens.
---
Holly Jolly Craft Fair
DoubleTree by Hilton in Nashua
December 11
OK, procrastinators, here's your final chance. The last event of the year from Joyce's Craft Shows, this fair carries both stocking-friendly small gifts and larger items like quilts and holiday floral arrangements.
---
Action!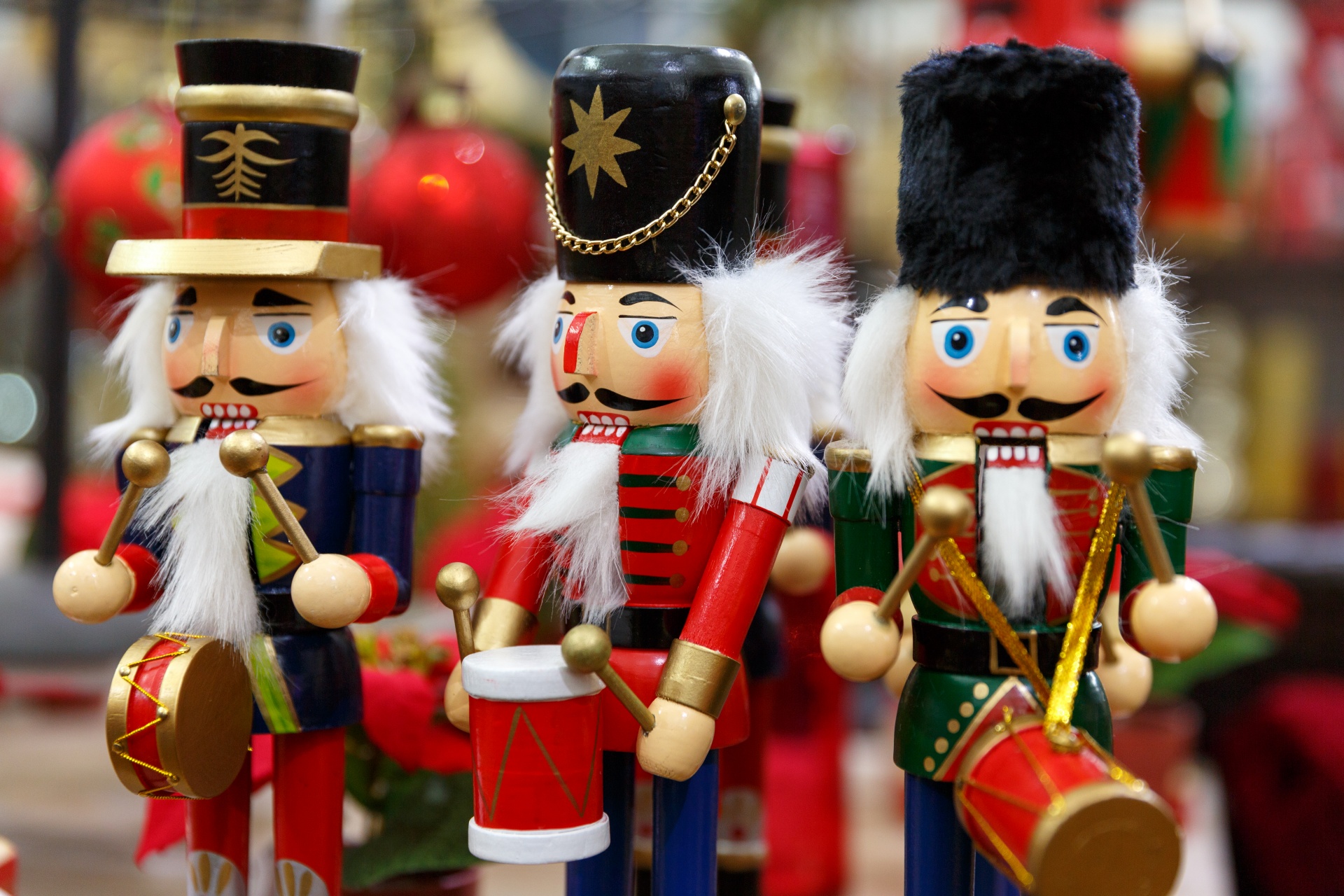 Friday, November 19 – Sunday, November 21, 2021
"The Nutcracker"
The Palace Theatre
Manchester, NH
Friday, November 26, 2021
Trans-Siberian Orchestra
SNHU Arena
Manchester, NH
Various dates November 26 – December 22, 2021
"A Christmas Carol"
The Palace Theatre
Manchester, NH
Saturday, November 27, 2021
Symphony NH's Holiday Brass
St. Mary and Archangel Michael Coptic Orthodox Church
Nashua, NH
Saturday, November 27 and Sunday, November 28, 2021
"The Nutcracker"
Windham High School
Windham, NH
Sunday, November 28, 2021
Symphony NH's Holiday Brass
The Dana Center at St. Anselm College
Manchester, NH
Tuesday, November 30, 2021
PENTATONIX – The Evergreen Christmas Tour
SNHU Arena
Manchester, NH
Friday, December 3, 2021
A Christmas Carol starring Gerald Dickens
The Dana Center at St. Anselm College
Manchester, NH
Various dates December 3 – December 11, 2021
"Elf, The Musical"
Franklin Opera House
Franklin, NH
Saturday, December 4 and Sunday, December 5, 2021
"The Nutcracker"
Exeter High School Auditorium
Exeter, NH
Friday, December 10, 2021
Symphony NH's Holiday Brass
The Parke Theatre
Jaffrey, NH
Saturday, December 11, 2021
Boston Pops Holiday Celebration
SNHU Arena
Manchester, NH
Saturday, December 11, 2021
Symphony NH's Holiday Pops
Keefe Center for the Arts
Nashua, NH
Sunday, December 12, 2021
Symphony NH's Holiday Pops
Concord City Auditorium
Concord, NH
Saturday, December 11 and Sunday, December 12, 2021
"All is Calm: The Christmas Truce of 1914"
The Lebanon Opera House
Lebanon, NH
Sunday, December 12, 2021
Black Violin – Give Thanks Tour
Capitol Center for the Arts
Concord, NH
Thursday, December 23, 2021
Christmas with the Spain Bros. and Green Heron
The Rex Theatre
Manchester, NH
Information found on nhmagazine.com
Article date & author: November 1, 2021 by Emily Heidt