Stylish Fire Pits You Can Buy Online at Every Budget
A fire pit is an instant-upgrade to your outdoor space. It adds warmth and a beautiful glow to your backyard, and let's be real: there's nothing quite like a cool summer night by the fire. It's cozy, it's romantic, and making it happen in your yard is easier than you think. As long as you have an outdoor area to work with and you're allowed to add a fire pit, you're good to go.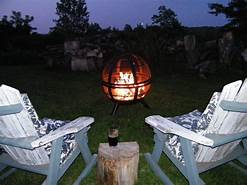 In terms of choosing a fire pit, the easiest route to go (and often, the most inexpensive and aesthetically-pleasing) is a wood-burning fire pit or bowl. You won't have to worry about hooking it up to a fuel source like a propane tank—you just have to place it somewhere where it's safe to have an open flame. Wood-burning fire pits are easy to buy online and come in tons of styles. Another popular option is a propane fire pit. You can find them online too, but note that they tend to cost more. They're also often larger—or just take up more space in general—because they either have a built-in housing for the propane tank or require a separate cover for it, not to mention the fuel line.
In any case, if you're looking to add a fire pit to your outdoor space, these are some o
f the best fire pits you can buy online, whether you want a wood-burning fire pit or a propane-fueled one. There are even a few budget-friendly options under $200, and a portable option for camping!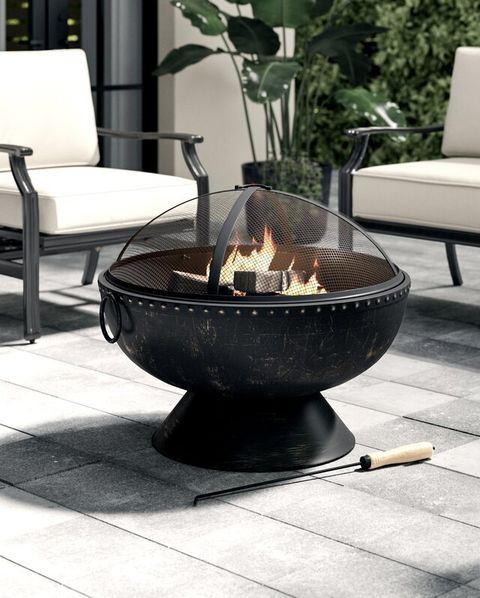 BEST WOOD-BURNING FIRE PIT
Tuscola Steel Wood-Burning Fire Pit
This wood-burning fire pit features a round steel frame and comes with a log grate, a spark screen, and a fire poker. Plus, it has handles to make it easier to move around in your yard.
BEST PROPANE FIRE PIT
LP Gas Fire Pit
Endless Summer
wayfair.com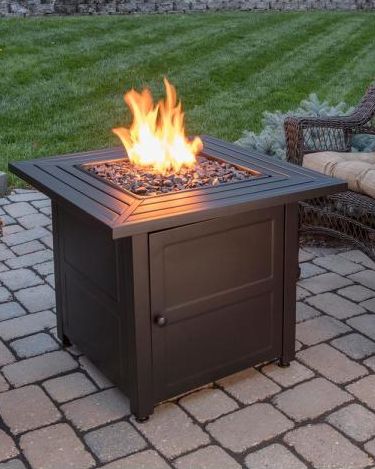 For a solid propane option, this fire pit (which, by the way, has more than 1,000 rave reviews) is a great pick. The propane tank gets hidden in the base and the unit comes with black fire glass and a protective cover.
BEST AFFORDABLE FIRE PIT
Sedgwick Steel Wood-Burning Fire Pit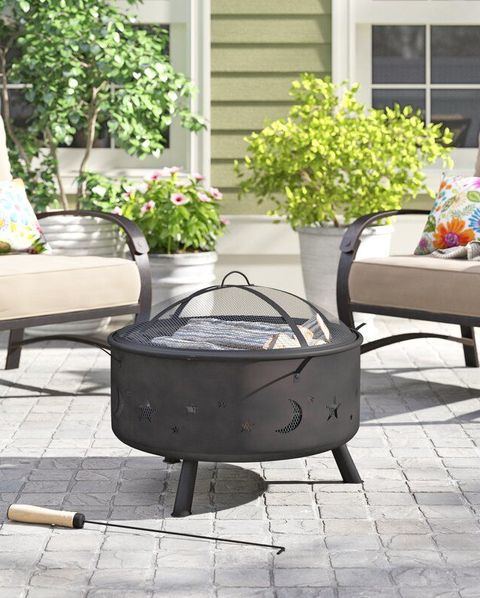 Freeport Park
One of the most affordable options on the list, this wood-burning fire pit also has a fun little style twist: It features star and moon cut-outs on the side of the steel frame that glow when the fire is lit.
BEST FIRE PIT FOR COOKING
Grand Wood-Burning Fire Pit With Cooking Grate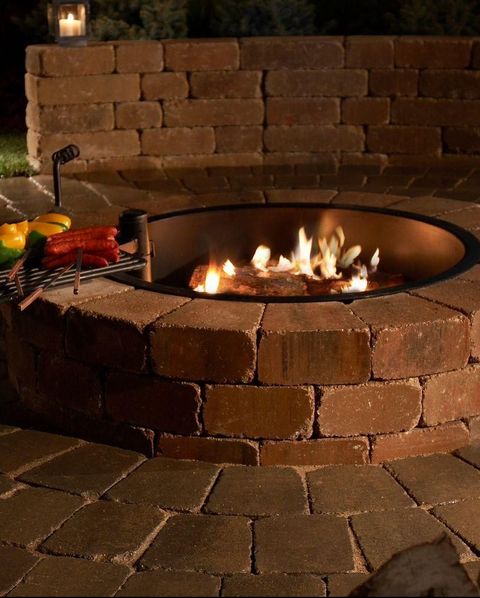 Want to be able to cook on your fire pit? This bluestone option features a cooking grate perfect for roasting hot dogs and other campfire snacks over the flame. Plus, it can be assembled in under an hour without any special tools.
Deluxe Steel Portable Propane Fire Pit
Outland Firebowl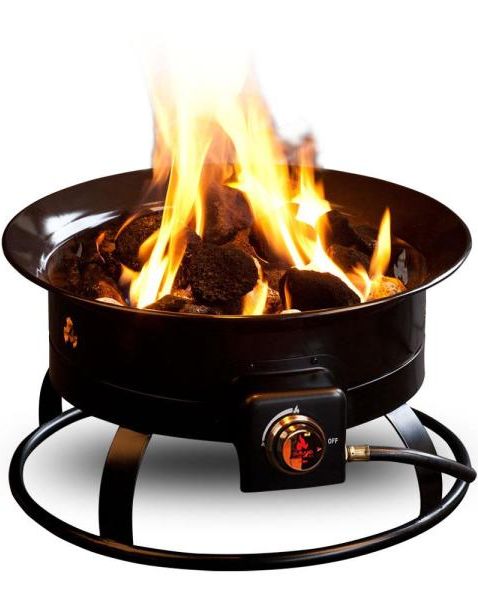 If you'd prefer a smaller, portable option—one that's greatfor camping trips or occasional use in the backyard—this well-reviewed propane fire pit is a good pick. It's only 19 inches in diameter and comes with a cover and carry kit for easy transport.
BEST SMOKELESS FIRE PIT
Yukon Fire Pit
Solo Stove
Not a fan getting a fire smell in your hair? This fire pit produces a smoke-free fire in minutes. The wood-burning pit has a wide opening, and its stainless steel design would make a chic addition to any backyard style.

based on article from: housebeautful.com BY BRITTNEY MORGAN AND KELLY ALLEN