Designers Share the Decorating Secrets Only Professionals Know… Until Now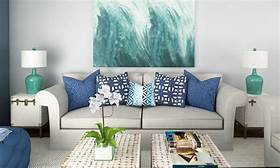 Get ready to take notes.
Some people have a natural eye for design, but if you're more in the camp of those who can't do anything without consulting Pinterest board upon Pinterest board before making any major changes, we feel you. And even those of us who leave and breathe interior design, some inspiration and guidance never hurts. We'd love to have an interior designer on speed dial before deciding exactly where and how hang to hang that sweet new wall art we bought on a whim so we don't make any major mistakes. But until we win the lottery, we'll have to settle for trusting our guts, and taking plenty of decorating tips where we can get them. We've compiled some secrets straight from the pros to help you with all your decorating needs.
Liven Up Ordinary Spaces With Wallpaper
"I love to use wallpaper in mundane spaces. Hallways, pantries, powder rooms—all become moments of joy and funkiness. Areas of transition can be places you enjoy spending time in."—Fawn Galli
Choose the Right Bulbs
"Choosing the right light bulb is very important. LED bulbs are energy efficient, and they can look great."—Paloma Contreras
Try Out Wicker
"Wicker is an element I love for its texture and versatility. Wicker baskets are so functional for storage, but a wicker animal brings a sense of whimsy." —Amy Berry
Upgrade Your Light Switches
"Update your light switches! Elegant controls add a spectacular element to an older home or character to a new one." —Courtney Hill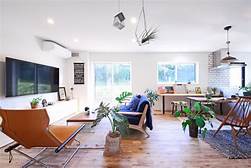 Trust Your Intuition
"Follow your gut. If you have to talk yourself into liking something, you probably don't."—Olivia Erwin
When in Doubt, Paint It Out
"Never underestimate the power of paint. You don't have to break the bank to achieve a new look. A fresh coat in a vibrant color takes an old piece of furniture or empty white room and gives it new life."—Chauncey Boothby
Make Ceilings Look Higher With Tall Furniture
"Use tall pieces in a low-height room. Short furnishings would make the ceiling feel that much lower to the ground." —Jason Oliver Nixon
Invest in Upholstery
"My clients ask about the most important pieces to invest in: I believe in upholstery and art! They help anchor a room."—Ashley Darryl
Know Your Dealbreakers
"Don't settle. If you have your heart set on a piece, don't try to find something similar just to save money. Chances are, you'll never be completely satisfied with the substitute (or its quality)."—Brian Watford
Reflect Your Personality in the Bedrooms
"In the master suite, decor can deviate from the common areas and really reflect your personality."—Ali Vanderpool and Ariana Villalta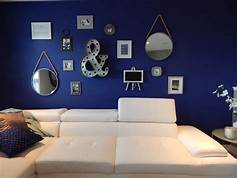 Collect Unique Pieces
"The strange bust from the flea market, the weird painting you are drawn to: Buy them all. Curate a space that is truly one of a kind."—Stephanie Sabbe
Make the Most of Natural Light
"There's no substitute for natural light. Create opportunities to let the sun shine in—the bigger the windows, the better!"—Catherine Kwong
Establish a Color Scheme
For a head-to-toe makeover, the first step is creating a palette. "I come up with a basic color scheme for the whole house, and then I take that from room to room," reveals Gary McBournie, a designer based in Boston. "It plays itself out in different ways in different rooms."
Swap Chairs for Benches
"You automatically feel more friendly when you're sharing a seat. It could quickly become corporate if you were looking at a room full of chairs."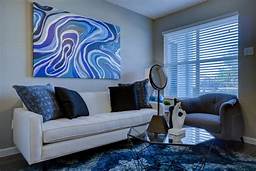 Don't Skimp on the Sofa
"Put your money into a comfortable, well-made sofa that you'll have forever. You don't have to deny yourself that expensive designer fabric you love—just put it on something small, like a pillow."—Krista Ewart
Choose the Right Curtain Length
"For classic side panels, you really have to go all the way to the floor. If you're looking at ready-made drapes, make sure that they touch the floor, even if you have to buy the next size up and have them hemmed."—Scot Meacham Wood
Fake Square Footage
Glass shower doors add instant square footage. To complete the illusion, run the floor tiles straight into the stall. "It makes the room feel larger," says designer Alla Akimova.
JAN 31, 2020