Winter Festivals & Outdoor Fun in NH
Outdoor festivals aren't just for summer. In fact, there are a number of multi-day events happening around the state.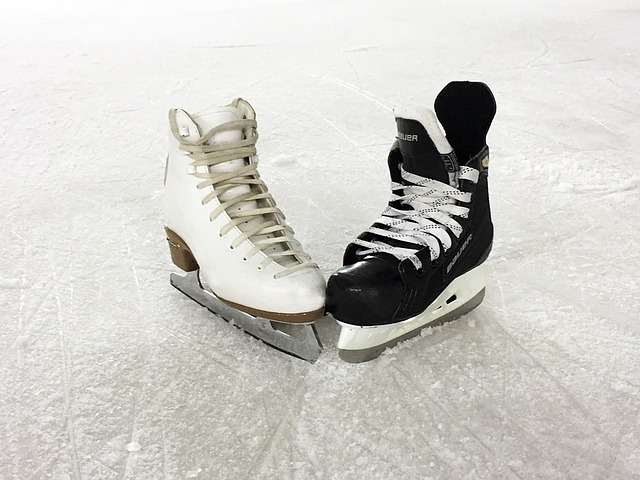 Winter Fest
January 24-25, 2020, Concord
Winter Fest is back for a second year and held in conjunction with a longstanding winter favorite — the Black Ice Pond Hockey Tournament. You can take advantage of the free shuttle service that will ferry people between the hockey tournament in White Park to the festival activities in downtown Concord. The big attractions include an ice-carving competition and demonstrations, plus four themed ice bars with a luge on the patio at O Steaks and Seafood. There will also be games and activities for kids and families, such as the cornhole tournament, warm-up stations with hot cocoa and s'mores, the chance to meet an NHL player and more.
18th Annual Keene Ice and Snow Festival
February 1, 2020 Keene
This family-friendly winter carnival includes snowball fights, ice sculpture competitions and plenty of hot cocoa sipping. There are also crafts for kids, train rides and pictures with polar bears and ice princesses.
Dartmouth's 110th Winter Carnival
February 6-9, 2020, Hanover
This three-day festival begins on Thursday evening with the opening celebration and concludes with a 99-cent ski day at Oak Hill and the Skiway on Sunday. Other activities include the polar bear swim, human dogsled race, ice carving and more.
Newport Winter Carnival
February 12-16, 2020, Newport
The small town of Newport will be transformed into a winter wonderland for four days of activities. There will be events ranging from a winter carnival pageant to midnight skating to winter parades to pancake breakfasts. Don't miss out on the fun and an opportunity to celebrate 104 years of community.
New London Winter Carnival
February 2020, New London
Enjoy skating, an ice hockey tournament, wagon rides, kids' activities, a s'mores party and more at this winter extravaganza. Don't miss the dinner with Jack Frost, an outdoor dinner hosted by area restaurants that takes place on the town green. There will also be live music and campfires and Tiki torches to keep you warm(ish).
17th Annual Ice Harvest and Winter Carnival
February 22, 2020 Tamworth
Find a new appreciation for your icemaker by trying your hand at this old-fashioned ice harvest. Visitors can hit the pond to help haul in chunks of ice (oxen included) or stick to the tamer activities such as visiting the bob-house, listening to live music or admiring the festival's fleet of antique snowmobiles.
Alton Bay Winter Carnival
February 22-29, 2020, Alton Bay
The theme for this annual carnival is "Winter Dreaming." There will be excitement available for the whole family, including ice fishing, snowmobile races, ice boats and a pancake breakfast. While you take in the sights, make sure you enjoy a hearty homemade meal at the diner on the bay.
Wolfeboro Bay Winter Carnival
February 2020, Wolfeboro
There will be icy fun had by all at this winter carnival. Take part in events like ice skating, snowshoeing workshops, sleigh rides, inflatable obstacle course competitions, a pancake breakfast and more. The entire village will be set up on the ice in the harbor of the bay, and there will be delicious treats available at the post office and local shops.
Fire & Ice Festival
February 21-22, 2020, Wolfeboro
Held at the lovely Wolfeboro Inn, this fourth annual festival includes three ice bars and two bands each night, plus fire dancing performances by Mikhol Mars and Brigid Sinclair. If you're not staying at the inn, travel safely with complimentary town car transportation from five public parking lots in Wolfeboro. Town car transportation to and from in-town lodging and other locations is available for $10. Admission to the event is $5.
Wasserman Park Winter Carnival
February 2020, Merrimack
Head to Wasserman Park to celebrate the 26th annual winter carnival. This fun-filled event is packed with indoor and outdoor activities for the whole family. There will be a campfire with s'mores, an ice fishing derby, snowshoeing demonstration, sledding and even a cardboard box sledding contest.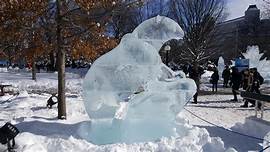 More Outdoor Fun
Visit the picturesque village of Jackson to see artists turn snow into beautiful sculptures, fly along scenic trails in a horse-drawn sleigh, tour an ice castle or even experience real dog sledding.
The Ice Castle
Through winter 2020, North Woodstock
Since 2011, travelers from all over the globe have flocked to Ice Castles' locations to walk through the interactive castles. The castles feature ice-carved tunnels, fountains, slides, frozen thrones and towers that reach astonishing heights. LED lights frozen inside 25 million pounds of ice twinkle to music.
Snow Sculpting Competition
January 24-26, Jackson
The 20th New Hampshire Sanctioned & Jackson Invitational Snow Sculpting Competition will be at Black Mountain Ski area, where — if you feel so inclined — you can ski as well as view the amazing work of the snow-sculpting artists. It begins on Friday, January 24 at 12 p.m. when teams from all over the Northeastern part of the United States will converge on Jackson Village. Sculpting continues throughout the weekend, finishing at 12 p.m. on Sunday. You can stop by any time to see the sculpting in action, but to see the finished pieces, you'll want to visit on Sunday.
Dog Sledding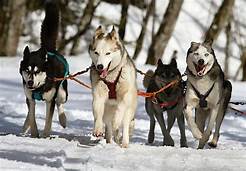 Valley Snow Dogz
Family-owned business that offers dogsled rides and tours at Benton's Sugar Shack, Waterville Valley and Squam Lake.
Muddy Paw Sled Dog Kennel
Muddy Paw Sled Dog Kennel and Raft NH is a year-round dogsledding outfitter located in the White Mountains region.
Mountain View Grand Resort
This lovely resort offers dog sledding during the winter months with Becki Tucker of Outlaw Ridge.


Informaiton excerpted from an article by Erica Thoits (December 15, 2019)
https://www.nhmagazine.com/winter-festivals-and-more-outdoor-fun/